Description
Our newest shoe is the Stealth Ultra. It's a revamp of the original Ultra that keeps all the highest quality features of that shoe, while adding in all we've learned from the last 2 years and before.
The Stealth Ultra is a Parkour & Freerunning shoe that we've made to be versatile for all your training, movement, and all your lifestyle shoe needs. It has amazing grip, it's super flexible, it's durable, and it's so comfortable you won't want to take it off. With an ultra versatile colorway (all black), this shoe is good for almost any occasion and it matches with virtually any outfit. Created for the highest athletic demands of Parkour & Freerunning we love the shoe, and we think you will too :-)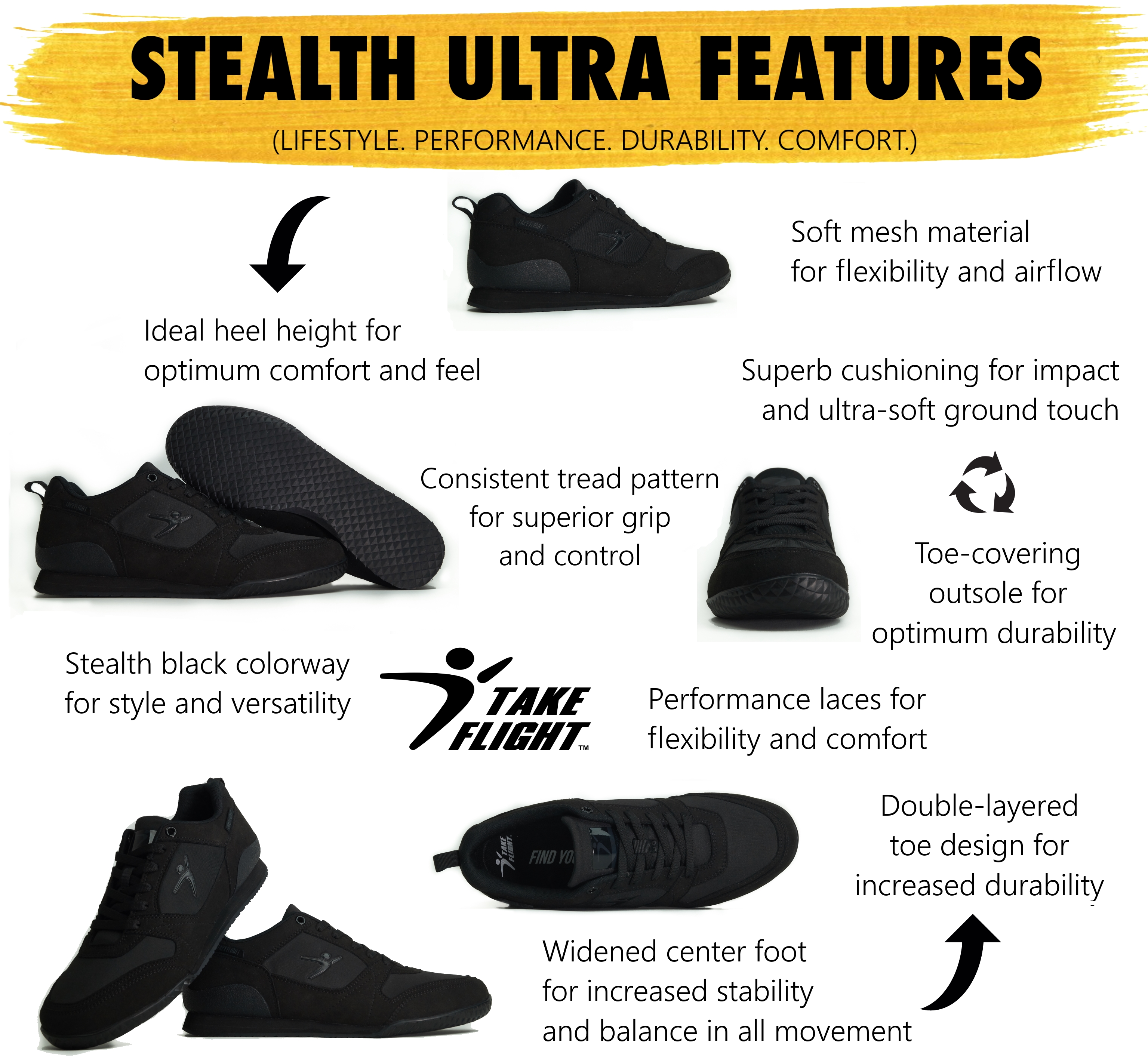 Warranty Information
100% Satisfaction Guaranteed. If you don't absolutely love these shoes, you can return it for a full refund! Your satisfaction is our #1 priority.